Last week I was able to start work on my dining room transformation
.
The first step was to rid the room of the horrible light green paint that had been on the walls for the last several years. I tried to make the green work. I really did. But, it was such a relief to paint over it with the same Sherwin Williams Perfect Greige that we used in our living room, entry, stairway and upstairs hall. The best part was that we were able to use the leftover paint from that previous project for this room.
Now, all the rooms and areas that flow together in our home are the same neutral color that provides the perfect foundation for mixing and matching accessories. The neutral color (a little bit of gray, a little bit of tan) seems to open the space and really allows our fabrics, furniture and art to stand out and become the center of attention. Normally I would have picked a bolder accent color to paint the entire room, but I'm really loving the versatility this neutral provides.
I bought the curtain fabric a while ago. My husband and I measured and cut even lengths of fabric, hemmed the edges with no sew iron on tape and clipped them to our existing curtain rod.

I found this painting at the thrift store for $6.99 (frame included)! The deep turquoise really set the tone for the room. Honestly, I had questioned the curtain fabric until I stumbled upon this painting. Such a fantastic find! Plus, my husband loves Drew Barrymore and he thinks the woman looks like her. So the painting is now referred to as Aunt Drew Barrymore.
Lastly, in this little corner of our dining room, is a chair that has been a part of whichever home I've lived in almost my entire life. It is probably the one piece of furniture I would never sell. It originally belonged to my dad's mother and he had it recovered in this deep, rich, blue velvet when I was a child. It has held up beautifully! The Garnet Hill pillow adds another level of texture with its nubby fabric and another hint of turquoise to bring out our accent color.
Here are some shots of this corner with all the elements together.
I absolutely love the diversity that paint and fabric can bring to a room! The possibilities seem endless (and exciting). Next up I'll be working on a very interesting gallery wall and updating a re purposed piece of furniture from our past dining room. I can't wait to share it!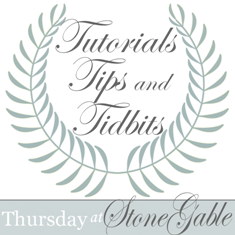 http://www.jenniferrizzo.com/