Or, What I did while my boys had a friend over and were busy trading Pokemon cards and LEGO pieces for a couple of hours and left me alone.
With a successful play date going on upstairs, I took the opportunity to finish hanging some things in my nearly updated dining room.
If you are newly following me, I thank you so much for your support of my blog and confidence in my design ideas and projects! In case you've missed what other objects I've hung on my dining room walls, here is a quick recap.
The $6.99 thrift store painting.

The $10 textbook papered wall with a Pier 1 mirror from my collection.
To round everything out I did a plate collage, with plates I already had that were previously in a vintage toolbox in my living room. A plate collage really screams dining room don't you think? And I love how white has so many varied shades.

Lastly, my Mom had given me some hanging boxes that she had a while back and I just loved them and knew they belonged in this room. I filled them with jade plants.
So, wall hangings done, furniture still to be painted. One small piece, that's making my Mom nervous and one large piece that is making my husband nervous. I seem to be steering away from my original plan a bit (seen here), but circumstances change...like how we really cannot sell our original hutch. It's no problem though, I'm rather loving how it is turning out.
If you missed my two other dining room posts that I referenced above you can find them here and here.
Also, don't forget I'm on Facebook and Pinterest. I'd love to have you follow me!
Angela
Linking to: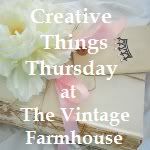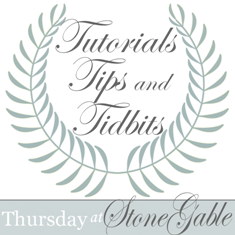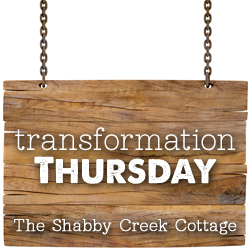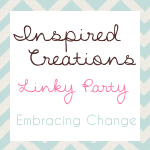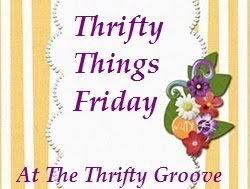 http://www.jenniferrizzo.com/