One of my absolute favorite things to collect are silver pieces. Almost my entire collection is from the thrift store. In my mind, the more tarnished the better.
I decided to use one of my favorite silver trays to create some additional DIY art for my dining room update.
I started with the framed picture that I got in a free pile at a tag sale. The actual print was water damaged and yellow, but I grabbed it anyway because, honestly, I cannot resist a good frame.
First I removed the old print and spray painted the frame white. I then gave it a light distressing. I cut a piece of remnant drop cloth I had on hand to a size just a bit bigger than the print I had just removed from the frame and, with spray adhesive, I attached it to the print. After I placed the fabric covered print back in the frame and secured it, I added my chosen piece of silver using lots of super glue. (I actually put a weight on it to make sure it was staying flat while the glue dried.)
It's not yet hanging up in my dining room...I still need to work on exact furniture place for a couple of key pieces, but I did take a few pictures of my finished DIY artwork outside, propped up against my antique easel.
I'm thinking that it's going to look pretty great with the other items I have on the walls and provide a nice neutral look to offset the bold curtains.
Have you missed any of my other dining room projects? If so, you can catch up with my progress

here

,

here

,

here

and

here

.
Also, if you would like more Dining Room or DIY Wall Art ideas be sure to follow me on Pinterest. I have loads of awesome and inspiring pins that I'm just waiting to share with you!
Angela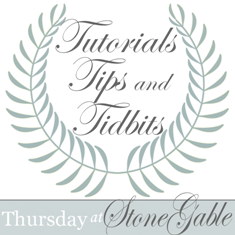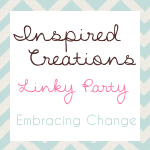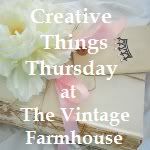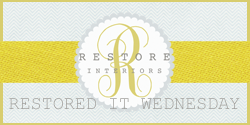 http
://www.jenniferrizzo.com/