A couple of weeks ago I bought this retro coffee table from someone on craigslist. It was so funny, because as I'm talking to the girl on the phone about buying it she was trying to tell me about where she lived and, although I really never get lost, I was having trouble placing the streets that she was naming. That was until she said she lived behind HomeGoods. Hello? Why didn't she just say so in the first place?
Anyway, the hinges on one of the cubbies were broken, but I thought, no big deal, I can just get some to replace it, right? Yeah, not so much. So, I investigated and just saw that the cubbies and decorative accents were simply screwed on to the top of the table. I unscrewed it all, which left me with a table with clean lines (which I loved even more) and holes. Lots of holes. Of course, I was so excited by this project I completely forgot to take pictures of this stage, but basically I just used a toothpick to cram some wood filler into all of the holes the screws left. Once dry, I gave it a good sanding with an electric sander.
My main method when painting is to clean, sand, clean, prime/paint (I always color match into Behr Ultra), distress, if applicable, clean and seal.
I will also say that, the majority of the time, I just buy the sample pots of paint. I get great coverage and can do several projects with one $3 pot. Not the case with this project. We choose the color Ruby Ring by Behr and I used the entire pot just to paint the top of the coffee table and one thin coat of the legs. I completely lost count of the number of coats I did on the top. And the there was the resanding. I shared on
facebook
how Figgy jumped on to the table when it was still wet and I had to wait for it to dry and then sand the paw prints off.
When it was done it was red. Obviously. Way, way too red for my neutral décor. I had a mini little panic attack and then promptly painted it black and distressed it to reveal just bits of the red accent color.
Here it is completely red...
...and with black painted over it and distressed.
T
his was a much bigger and more involved project than I had initially thought. And, I guess, sometimes that's just the case. None-the-less. I love the results and the table is the perfect size and height for the room. It also brought in another accent color; something bold that we plan on using sparingly. (I once again learned my lesson to go simple and stay true to myself.)
P.S. I have a couple of other really exciting changes to our living room, too (hint: we finally found a new couch and it should be here in about a week). I'll share soon!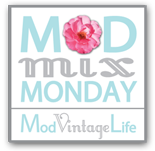 http://linda-coastalcharm.blogspot.com/2013/02/nifty-thrifty-tuesday-no151.html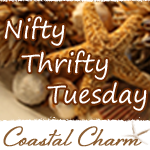 http://www.cozylittlehouse.com/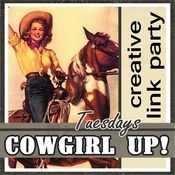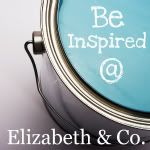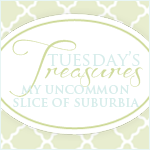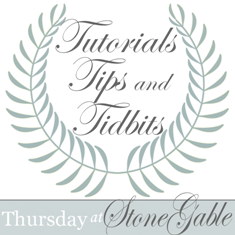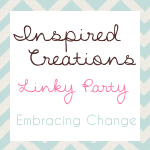 http://www.jenniferrizzo.com/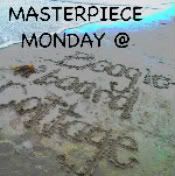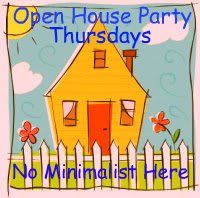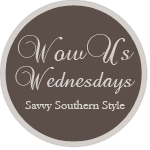 http://www.savvysouthernstyle.net/