So, I'm pretty sure that I have one of the slowest kitchen updates on record. Seriously, it was like a year in a half ago that we updated the light, by removing the old (and ugly) stained glass chandelier and replacing it with a drum shade. We also stored away our kitchen table (it wasn't really necessary since our dining room is just steps away) in lieu of a stainless steel kitchen island to have more prep space.
My next step (forever now) has been to paint the kitchen cabinets, but I always put it off for another project since 1) I think it is going to be a huge pain and 2) I want the upper cabinets open, but I have my baking supplies, medicine and snacks in two of the upper cabinets and that just wouldn't work, obviously.
So, I had been looking for a cupboard to store all these goods in that could fit in the empty spot where I previously had our card catalogue (that has since moved to the office/classroom). It is kind of a small and narrow space and my budget was teeny tiny so it has honestly been months that I have been searching for something.
Last week I found a great cabinet at an antique mall made out of barn board and painted white, it was the perfect size, but $125. I couldn't do it. So I continued my craigslist search and expanded it to a neighboring part of my state and found The. Most. Perfect. Cabinet. Ready for this...I paid $20 for it. It was one of those moments where I was literally shaking with furniture excitement. Granted I had to drive about 50 minutes each way, but I was OK with that because the initial cost was so low and it was just in the next town over from where I grew up.
Now, sigh, it did have to sit and air out on the porch for a few days because it smelled like someone has accidentally dropped a bottle of cologne in it, but all it good now. Here's a before.
I left all the paint as is and just heavily distressed it with my electric sander. When I got it to a level that I was happy with I waxed the entire piece, had my youngest scrub the inside clean (punishment for saying a nasty word to me because I wouldn't wake up at the crack of dawn and get him his cereal) and had my husband change the knobs for a bit of rustic glam.
Love this, and should I ever find the time in my busy schedule I will begin those cabinets...now I kind of can't wait!

Enjoy your Sunday! I have several projects do this week so I will be busy painting!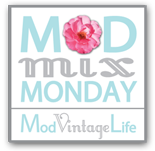 http://linda-coastalcharm.blogspot.com/2013/02/nifty-thrifty-tuesday-no151.html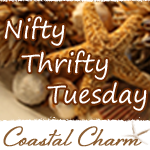 http://www.cozylittlehouse.com/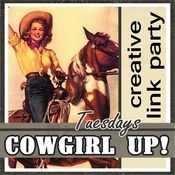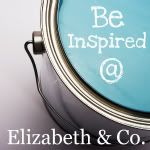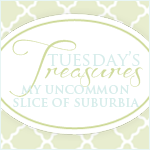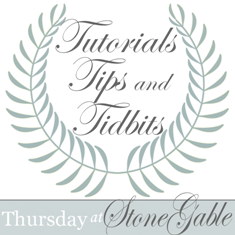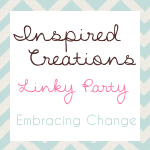 http://www.jenniferrizzo.com/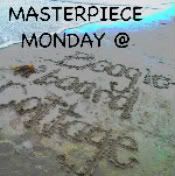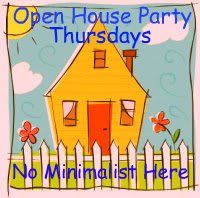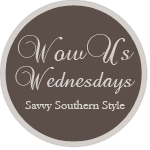 http://www.savvysouthernstyle.net/