Hey everyone! If someone finds my motivation let me know! I am seriously being lazy lately and I have so much that should be accomplished.
If you checked out my summer living room tour (here) yesterday than you saw that I changed out our black, vintage, coffee table for something sleeker and lighter and also added in an accompanying end table.
I had found the coffee table a couple of months ago at the thrift store and actually left it there, obsessed about it all afternoon, and then had my husband pick it up on his way home from work. He immediately loved the lines of it, the fact that is had a drawer (perfect for the way to many remotes that we have) and the caster wheels.
I had picked up a free sample pot of Churchill Hotel Wheat from Lowes with a coupon and thought this creamy white would be the perfect match for the table.
To begin, I sanded and then, because the top is kind of like a laminate feel, I used adhesion primer. Once that was dry I did two coats of the paint, lightly distressed it and waxed it for protection. It has been in my living room for probably a month now and has held up beautifully to my two boys and their constant desire to eat at the coffee table.
Then, a couple of weeks ago I saw the end table, also at the thrift store. It was just a couple of dollars and had broken hardware, but it had the same exact lines at the coffee table.
I did the same steps to paint it, found a vintage drawer pull in my stash and it now resides in our living room.
I think that these two pieces are a much better match with our creamy, golden couch and bold, gold chair. And, believe it or not, I don't think we have ever had a proper end table in our living room!
Hopefully after another coffee I will be ready to tackle those projects that I need to and bring the boys somewhere to burn off some energy!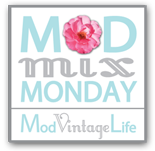 http://linda-coastalcharm.blogspot.com/2013/02/nifty-thrifty-tuesday-no151.html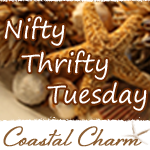 http://www.cozylittlehouse.com/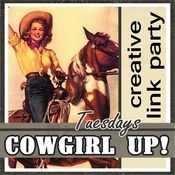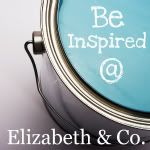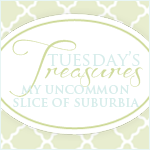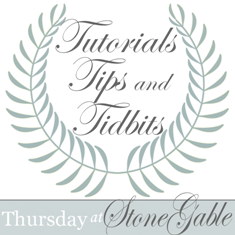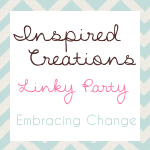 http://www.jenniferrizzo.com/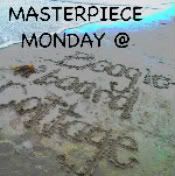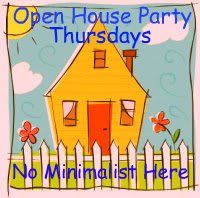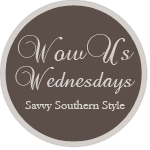 http://www.savvysouthernstyle.net/